One of the issues I've had using weighted blankets is that I get hot easily, especially if you want to use them in the summer months. Their therapeutic benefits are well documented and my family swears by them, but for me personally, I would like something that doesn't make me so warm.
This is why I was really intrigued to get my hands on the Babo Blanket. This weighted blanket is specifically designed to keep you warm in the winter and cooler in the summer. I thought this claim was too good to be true, so I wanted to try it out for myself.
Babo Weighted Blanket construction
The blanket itself weighs in at 15lbs and is 60"x80" inches. There are no other weight or color options; however, I tend to like the grey color as it suits my home's décor.
15lbs tends to be the most popular weight for these blankets so I can see how Babo is trying to reduce their SKUs in order to keep the cost as attractive as possible.
The material is a combination of bamboo, cotton, and polyester which I'll touch on a bit further down in this article. The stitching upon close inspection looked excellent and it appears to be well made. In checking out the product specs, they do say that this weighted blanket has premium double stitching.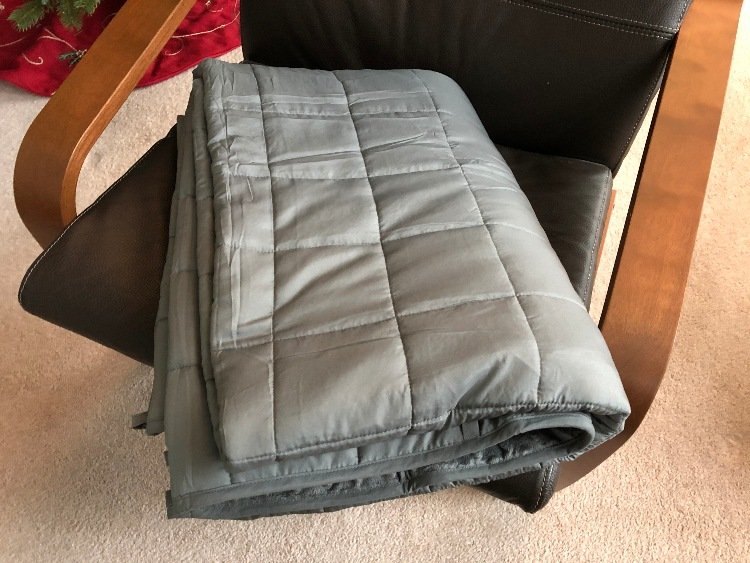 Packaging
It arrived in a very nice box that looked good enough to be presented as a gift! The box is also sturdy enough that you can use it to store the blanket when not in use.
Dual weather
This is the first 'dual weather' weighted blanket that I've tried, so I was excited to get it. Apparently, the one side that keeps you cool is a bamboo type of material while the dotted minky side is great for comfort and warmth during the winter months.
The feel of the minky side is what you would expect from most weighted blankets, however, the cool side was also nice to the touch. You definitely can feel that the smooth side feels cooler than the minky fabric.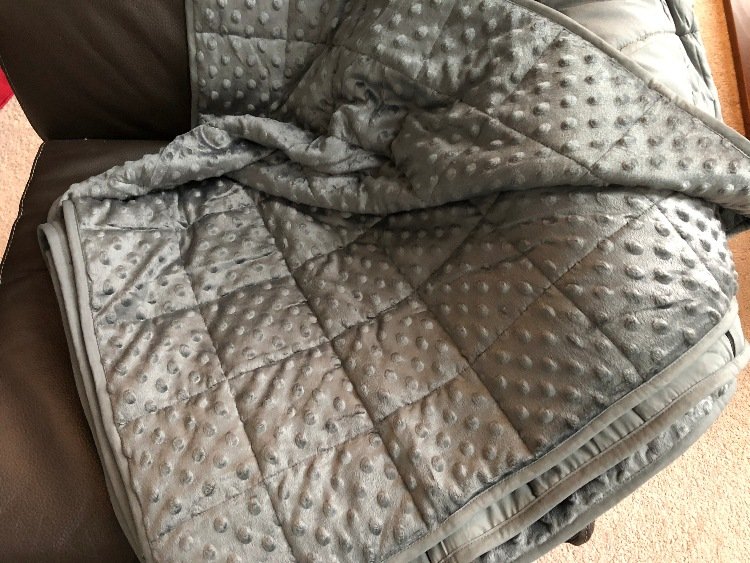 Size
If you've read my blog you'll know that I've talked at length about how you need to have your own weighted blanket and these are meant to be used by one person at a time. The reason for this is so that it fully covers you and doesn't slide off when your partner turns during the night.
The Babo blanket is actually a great size that will fit over most people easily. I found it to be very comfortable.
The 60"x80" size of this blanket is perfect for the bed, couch or sofa chair. While the general rule of the thumb is that your blanket should weigh 8-12% of your body weight, I found the 15lbs perfect for my 195lb frame.
Glass Beads
The weight is created by having tiny glass beads encased within all the square pockets. This provides proper weight distribution and gives a nice even feel throughout the blanket. This also prevents the weight from shifting. The glass beads are extremely tiny that you can't even notice them.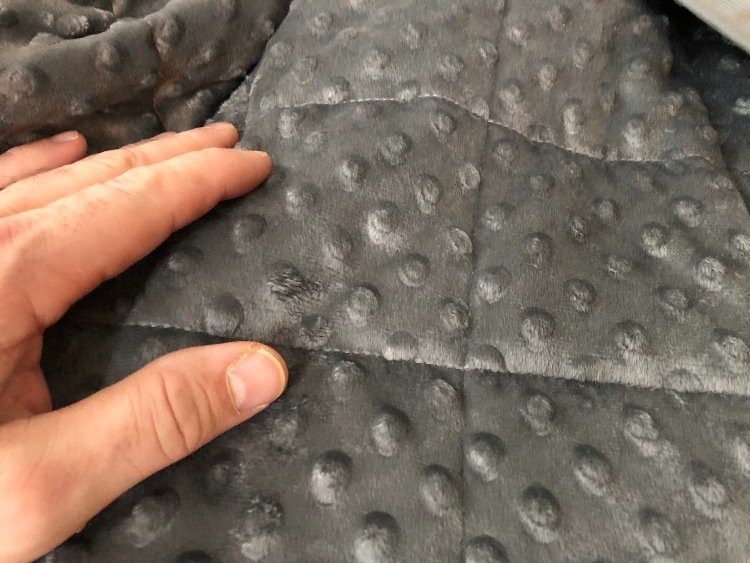 With other weighted blankets that I've tried the glass beads could be felt by running your hand on the fabric pockets, but not with this one. The Babo blanket really did feel like you had a dentist's lead x-ray vest on your body.
Washing instructions
A nice touch is that inside the box they give you washing and care instructions so you're not left guessing. It's worth noting that this blanket is machine washable and dryer safe so there are no worries for washing it.
My Review
Yes, I know this is what you really landed on this page for! My opinion! J I have to say that my son and I used this blanket on separate nights and came away very impressed. My son noted that this blanket was a better weight for him as he had gotten used to a 20lb model. He liked the fact he could move around better with this being only 15 lbs. He likes to keep warm, so he slept with the minky side towards him and felt very comfortable.
I personally slept with the bamboo side towards me and did feel that it was cooler than our other weighted blankets. I don't usually use a weighted blanket at night, however, I felt very comfortable with this blanket. It was easy to keep on and it didn't slide off due to its nice size. I'm personally very happy with the Babo Blanket and highly recommend it.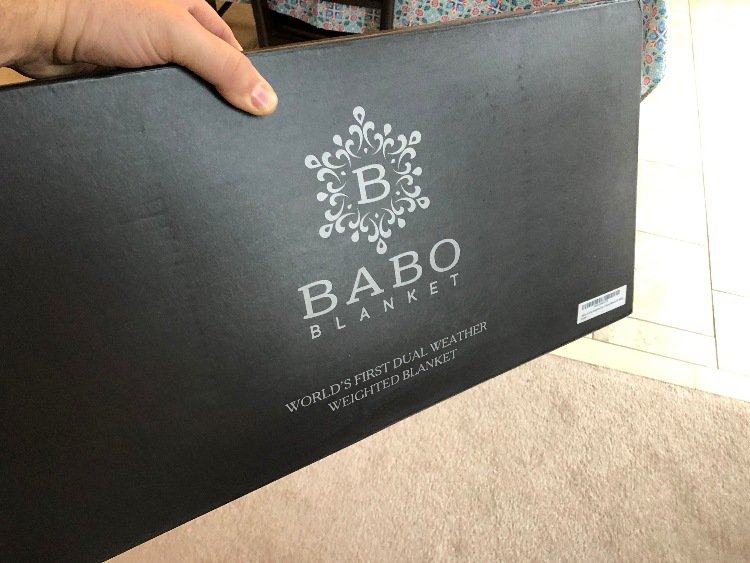 100-night free trial
Something that caught my attention on their product page is that they are offering a 100 night free trial when you purchase this blanket. If after 100 nights you don't love the blanket, they'll send you a full refund. That's pretty impressive and something I haven't really seen with other blankets in this category.